Icons Tie + Hero's Sword
Sale price
$44.99
Regular price
$44.99
Unit price
per
Sale
Sold out
This combo includes:
1) 'The Icons Tie'
2) 'The Hero's Sword' tie clip
Icons Tie Features:
Tie inspired by The Legend of Zelda series
Available in 1) purple & 2) black & gold
Available in 2 lengths (58" or 65")
Made from durable polyester material that makes colors pop
Perfectly designed to accompany our tie clips

Durable, detailed & high quality
Hero's Sword Features:
Tie clip inspired by the legendary Master Sword from The Legend of Zelda
Available in 1) silver/gold, 2) silver, 3) silver/black & 4) black

Made from gold & steel plated brass
Length = 2 & 38" (perfect size for our ties)
Durable, detailed & high quality
Tie Sizing Guide
Tie Clip Style Guide

To use the tie clip correctly, it should also clip to the inside of your shirt beneath the tie, keeping your tie securely in place.

As a general rule of thumb, you want to place your tie clip between the third and fourth button of your dress shirt. Take a look at the image below for reference:
Other Style Tips

Don't wear a tie clip that exceeds the width of your tie. Our tie clips all measure 2 & 3/8" long, making them perfectly compatible with our ties. But if you aren't using your clip with our unique ties, make sure you wear a tie that is compatible. Typically, our tie clips do not work well with skinny ties.

Lastly, if you are wearing a three piece suit (which means you're wearing a vest underneath you're suit jacket), you shouldn't wear a tie clip.
Shipping

This product ships directly from our team in 1 - 2 business days. You'll receive a tracking number to the email or phone number you provide us with once this item ships.

Typically, orders will arrive within 3 - 5 business days within the US. International orders can take anywhere between 2 - 3 weeks to arrive.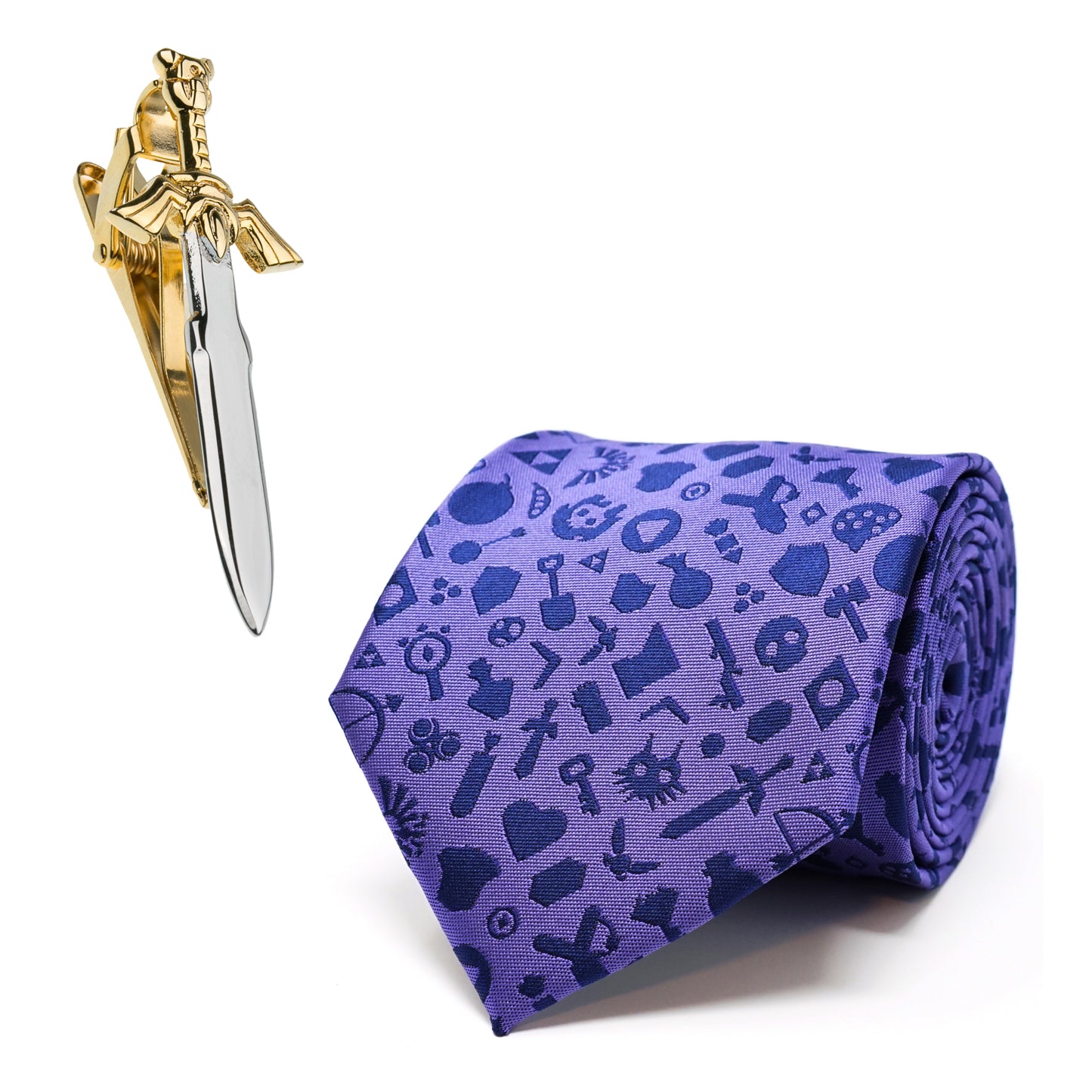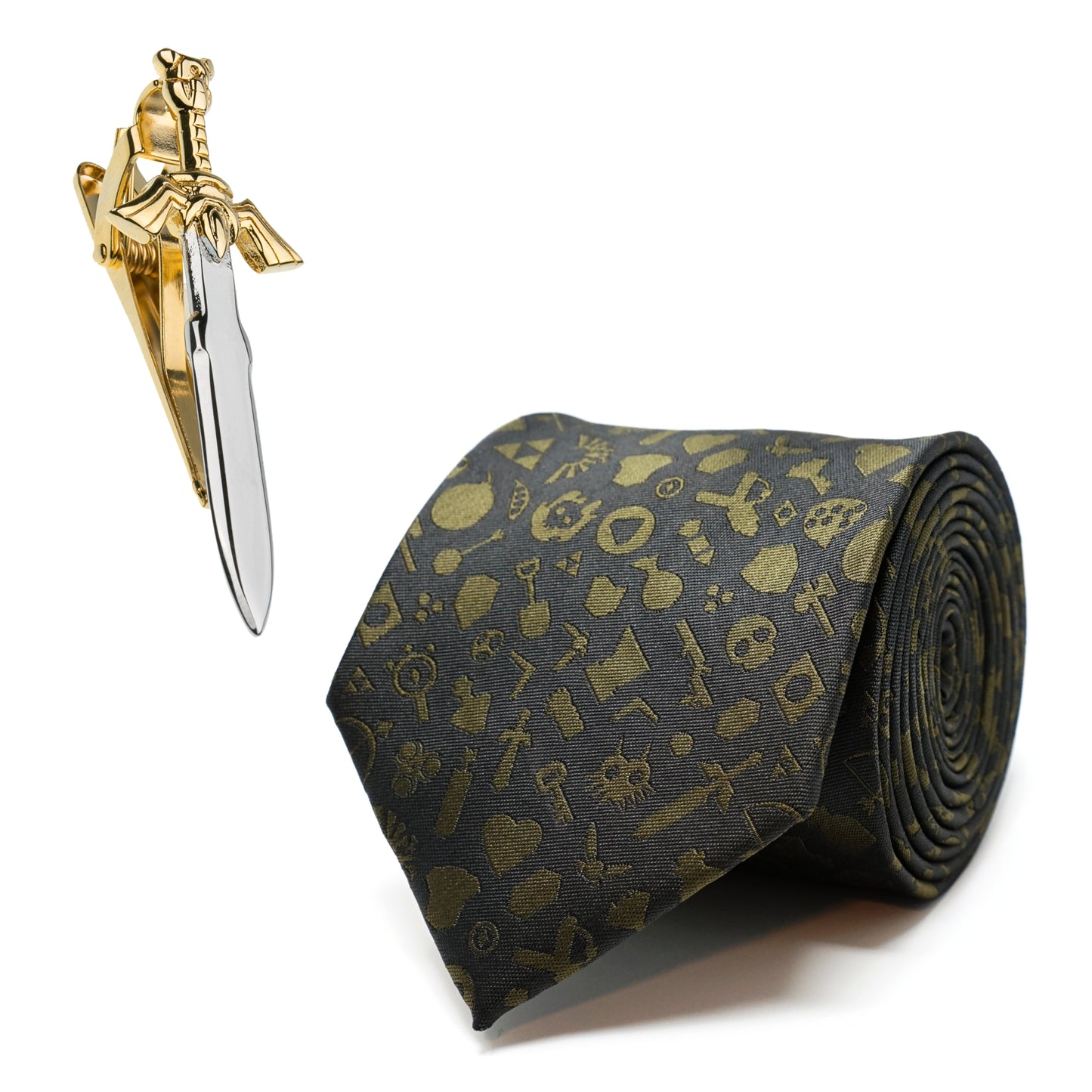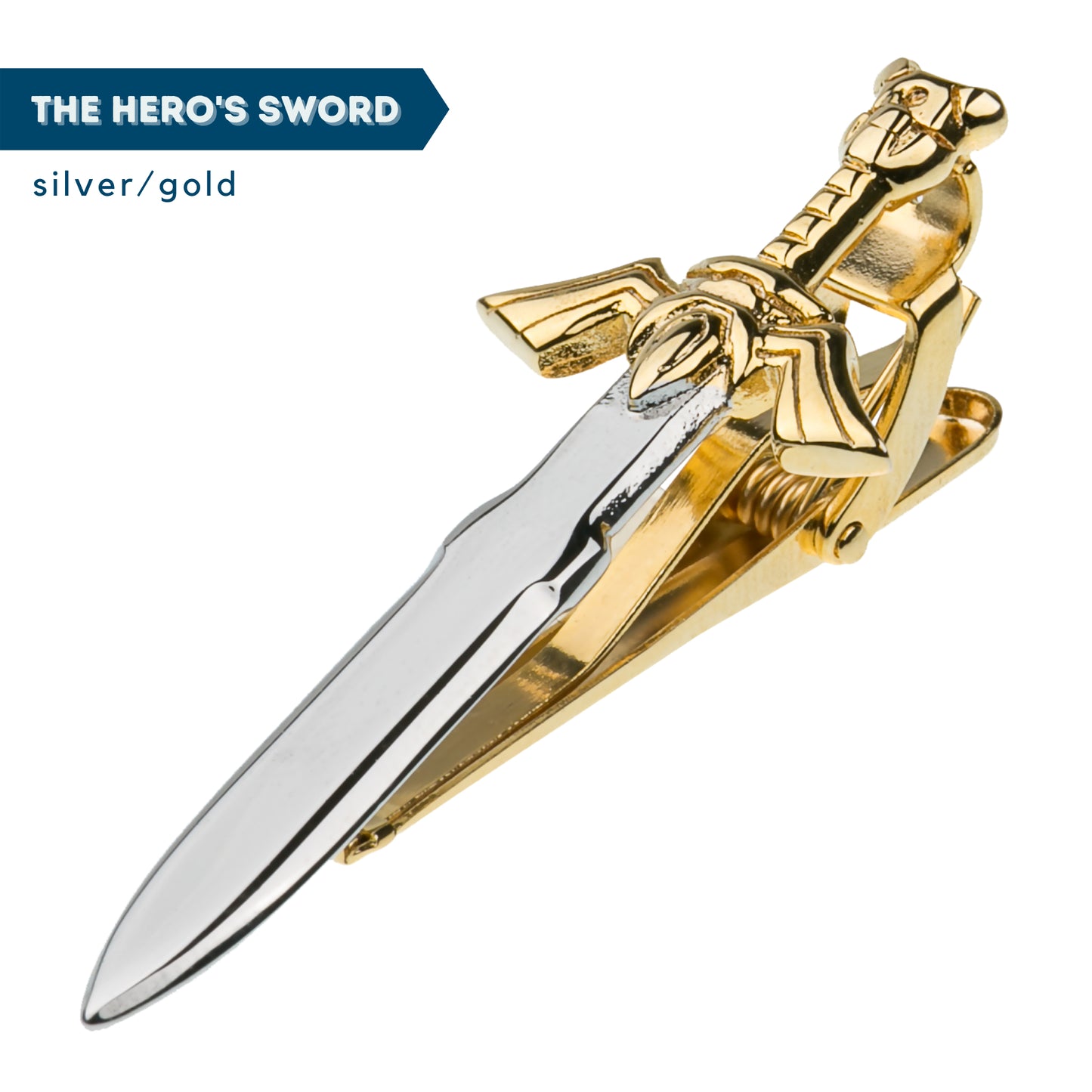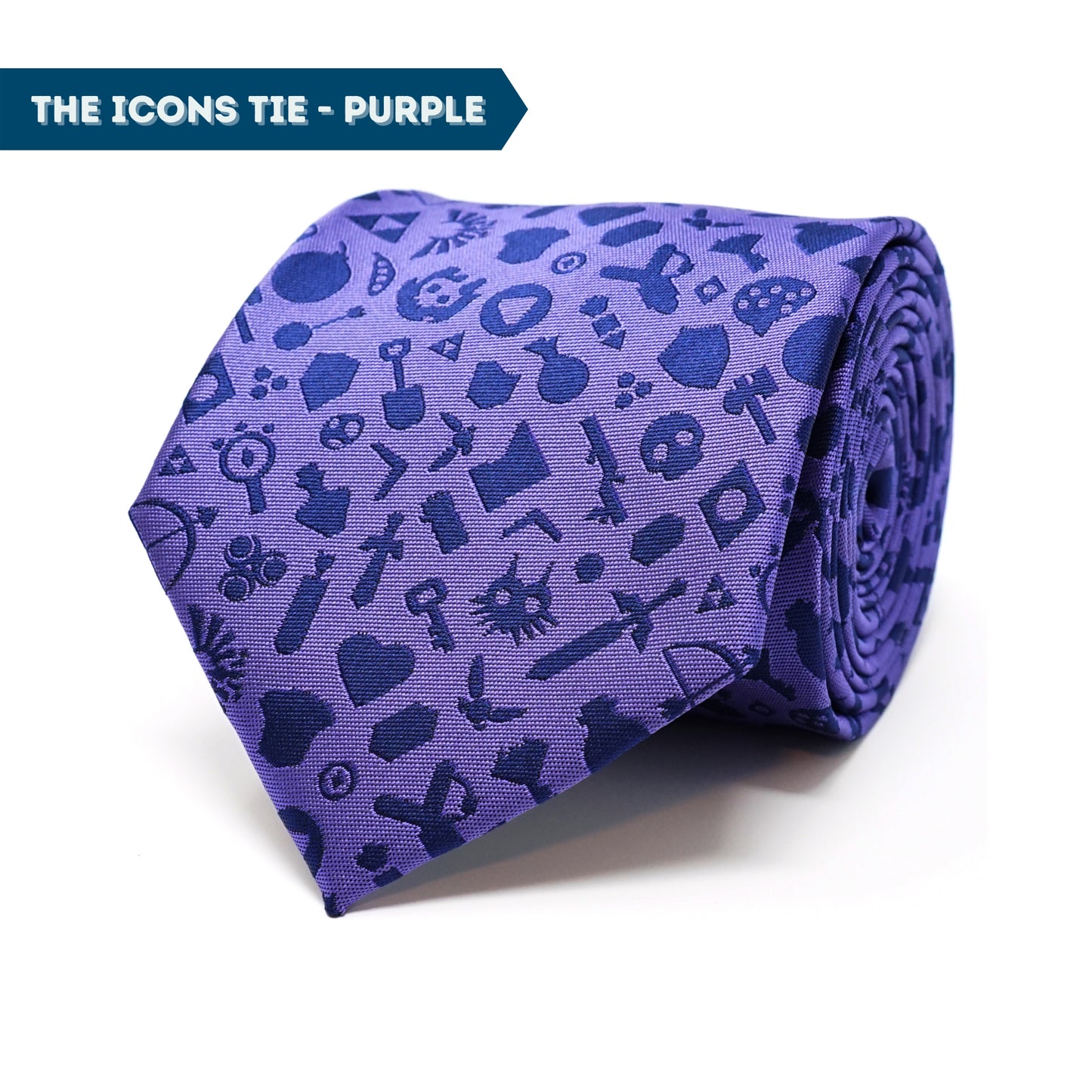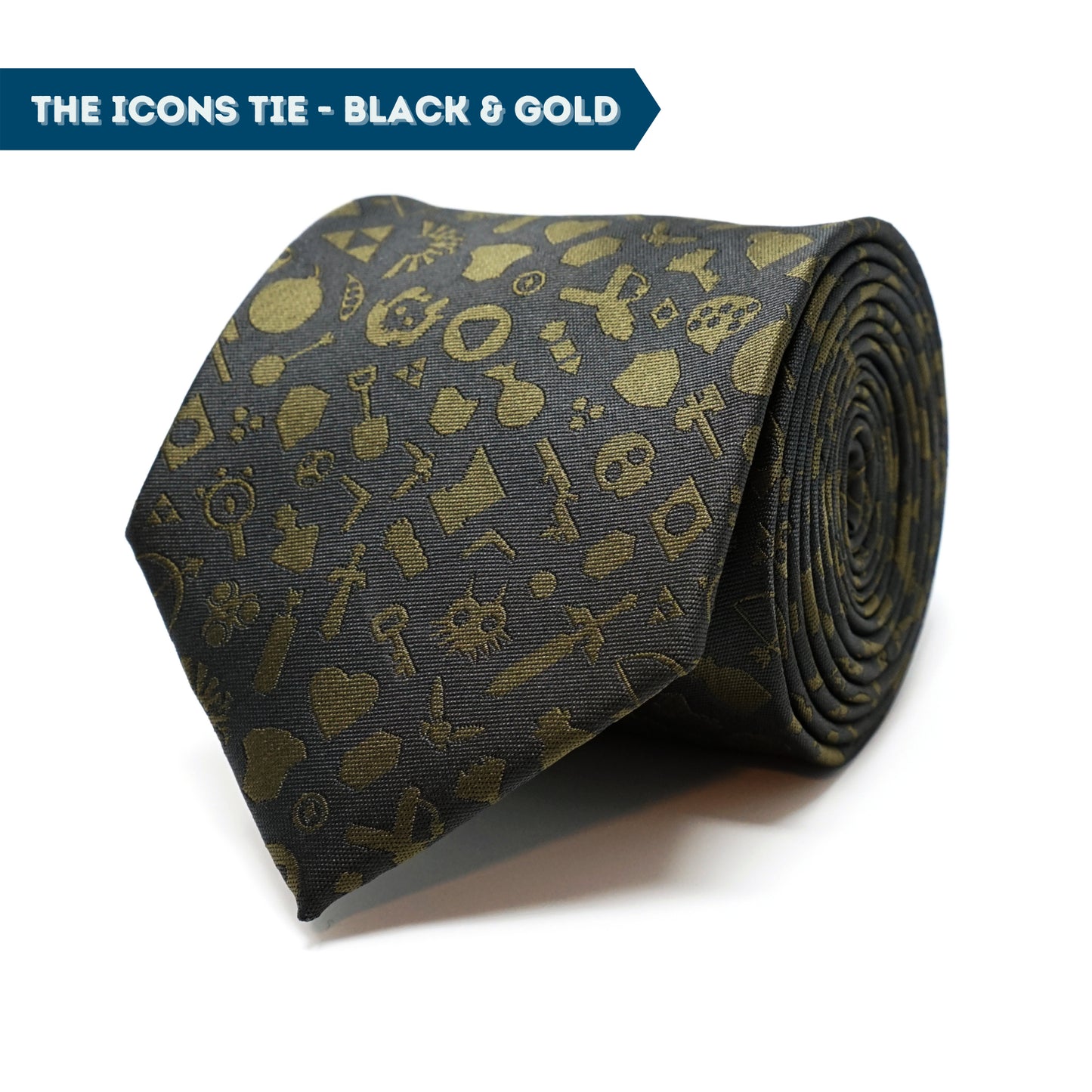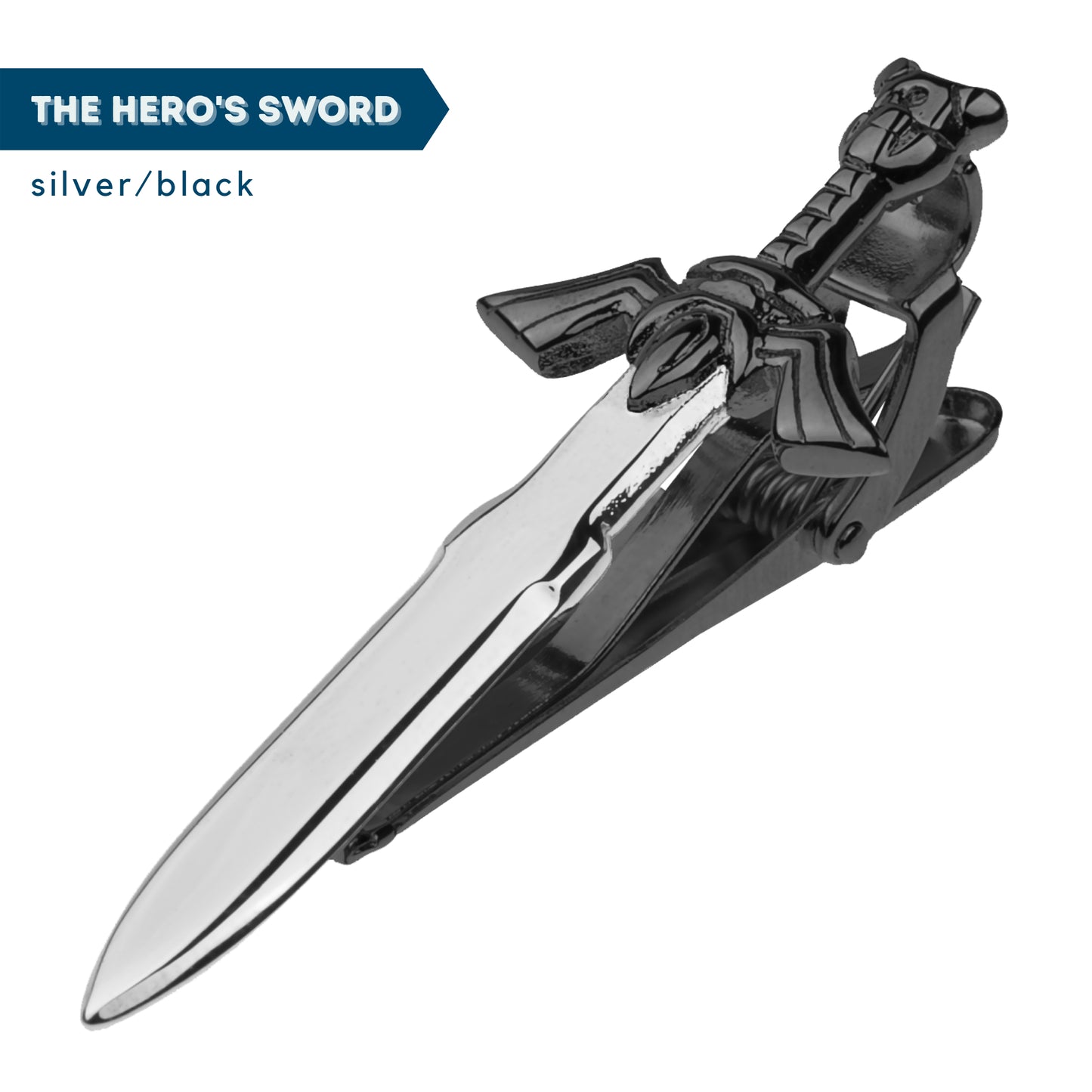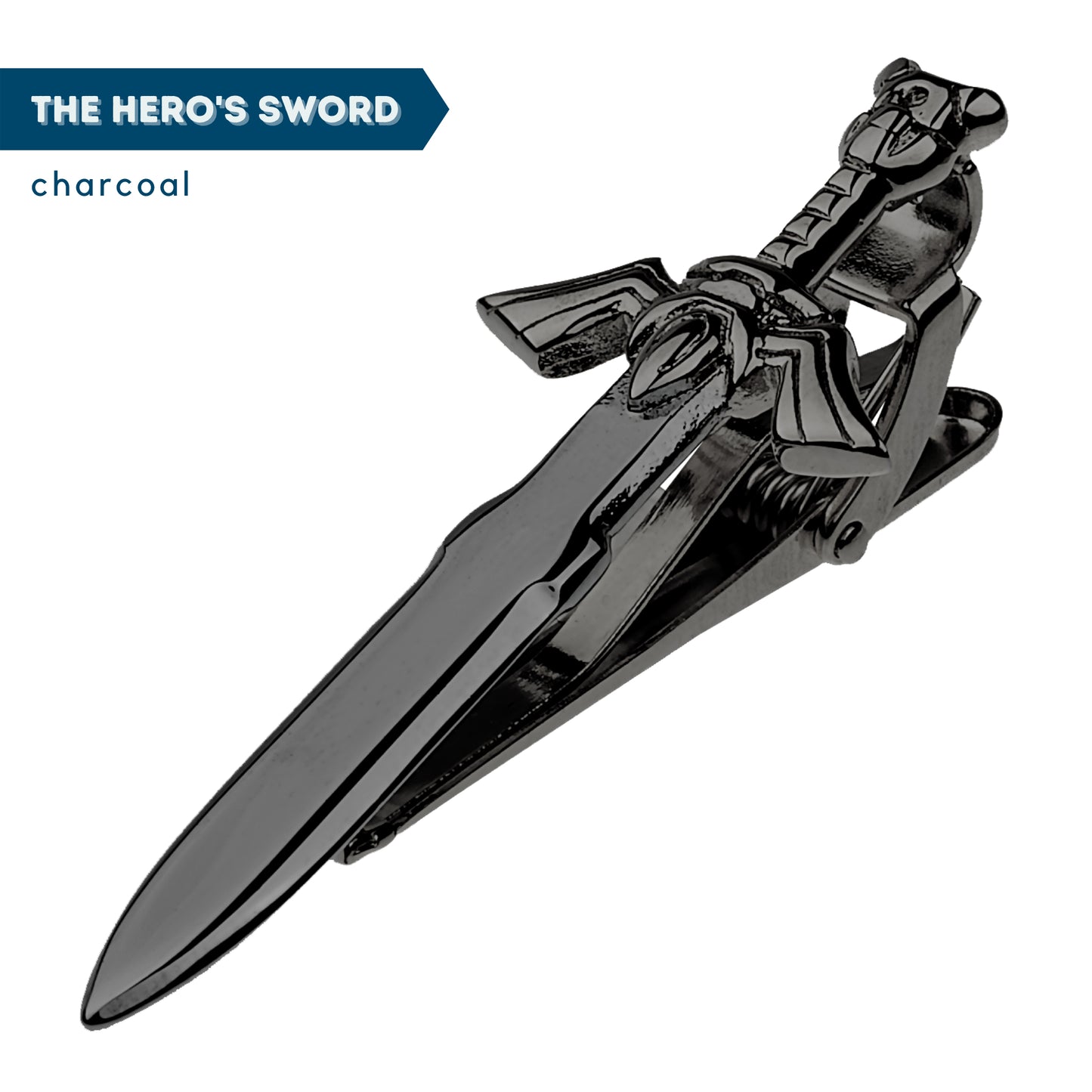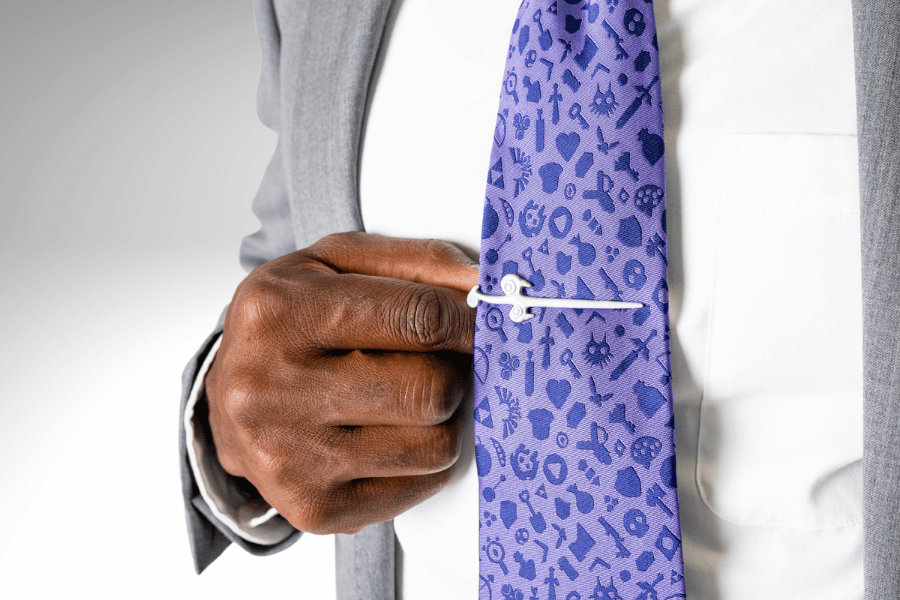 Stay nerdy...anywhere!
We've designed an entire lineup dedicated to helping you look professional while subtly maintaining your love for fandom.
Shop all combos